Health Insurance in Changing Times
Finding reliable and affordable health insurance isn't easy, and with new laws you may be scrambling to get coverage and understand all the changes. As your trustworthy professionals we can answer your questions and find the right fit for your needs.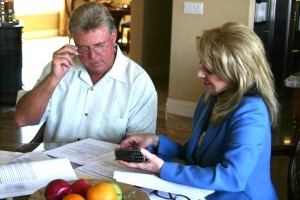 Everybody needs to have health insurance. Not because the government tells you to (or will tax you), but because if you don't, we believe you're making a huge financial mistake.
There are many obvious reasons you should not live without health insurance these days. The cost of health care is rising all the time, and many people are finding it difficult to sort through the quotes and compare policies. If your employer does not offer health coverage, or if you are self employed, you may find yourself in a position where you need to seek your own medical coverage. We can help.
At Hahn Insurance Services we're here for you! We can help you find dependable coverage that's right for you.
Contact Cindy Today
Our health insurance policies will be tailored to match your unique needs, and provide optimal coverage for:
Doctor's visits
Prescriptions
Medical testing
Specialized care
Surgical procedures
When searching for the perfect health insurance, it's important to consider your financial situation, as well as the health of both you and your family members.
 Typically you can choose between two types of health care coverage:
Indemnity and Supplemental plans
Major risk/critical illness plans
Accident and Hospital cash plans

High Deductible Health Plans (HDHP)

Health Savings Accounts (HSA)
Managed care plans
Health Maintenance Organizations (HMOs)

Preferred Provider Organizations (PPO)
Contact me to learn which Health Insurance package is right for you!